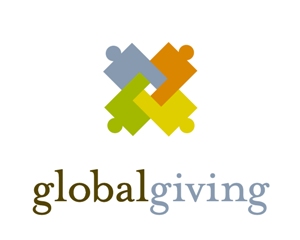 Humanity Healing International is proud to announce the the Pads for Schoolgirls project has been chosen for inclusion on the GlobalGiving website.  A project's selection for participation in the GlobalGiving community offers a level of security and peace of mind to donors who like a project but do not have a history with the charity they want to donate to.  This is because of the high standards and rigorous screening GlobalGiving applies to both charities and projects.  Donors have confidence that the money they donate goes exactly to the project they have connected with.
Summary
Only through educational and vocational training can girls in developing countries change their future. The #1 reasons girls in Uganda drop out of school is their monthly cycle. This project provides a sustainable and eco-friendly solution: reusable sanitary pads. In addition, girls will receive vocational training and learn how to make the pads themselves, which they will share with other girls in a pay-it-forward community outreach.
What is the issue, problem, or challenge?
One of the major causes of disempowerment of girls in developing countries is their monthly cycle. Many girls cannot afford feminine hygiene products and as a result cannot attend school. A girl absent from school due to menstruation for 4 days of every 28 day cycle loses 13 learning days, the equivalent of two weeks of learning every school term. Studies show that every year of schooling increasing a girl's future earning power by 10 to 20 percent, allowing her to break the cycle of poverty.
How will this project solve this problem?
This project provides a multifaceted solution: 1) Supply eco-friendly reusable sanitary pad kits 2) Vocational training for girls to learn seamstress skills. As the girls learn to sew, they make pad kits that they will share with other girls in need 3) Synergy with woman's health NGOs to share pads and health education 4) Train local women and set up a manufacturing facility for pads, adding to local income 5) Petition the Uganda Parliament to provide funding for pads in education budget
Potential Long Term Impact
Educated girls are more likely to become empowered women; they are more likely to take control of their lives, have economic security, and raise fewer and healthier children who will in turn be more likely to be educated themselves. The girls in the program will not only be able to stay in school, but will learn a marketable vocational skill and selfless service. The manufacturing facility will boast local income and provide a source of funding to establish similar programs at other schools.
How You Can Help!
Visit the Project on GlobalGiving.  http://www.globalgiving.org/projects/pads-for-schoolgirls
Share it on Facebook, Twitter and Google+
Promote the Project on your website with a Donation Widget. http://www.globalgiving.org/projects/pads-for-schoolgirls/share/#widget
Donate to the Project through the GlobalGiving website.
Donate through your US mobile phone by texting GIVE 8789 to 80088 to donate $10 to Keep 1000 Ugandan Girls in School. (Message and data rates may apply. Only works for US mobile phones.  Text STOP to 80088 to STOP. Text HELP to 80088 for HELP. Full Terms: mGive.org/T. Privacy policy: goto.gg/privacy)