HHI helps insure regional food security through the Cassava Project of the Vocational Training Program
Humanity Healing International is excited to share the good news from our vocational training / model farm project located at Future Victory School in Uganda.  This report is shared by Wilson Ngobi, the Administrative Director of the school.
Cassava Project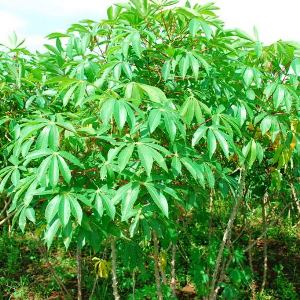 The people of Bakusekamajja Women's Group that received a donation of Cassava Cuttings from Humanity Healing International in the year 2009 has great pleasure and overwhelmingly happy to announce to the above organization and its supporters about its success stories of their project.
The group expanded the field without harvesting the Cassava in mid-2010 much as the first harvest could have been registered then. The reason was to use the cuttings that had already grown at least 2 cuttings per each plant to extend the size of the garden. After increasing the size of the field from about 2 hectares, the garden has grown to 5 hectares (approximately 12 ½ acres).
Because this is a community garden that helps all mothers of the community to have enough food in their homes with their children, every household participating was donated in early January 2012 100 pieces of Cassava cuttings, which is enough to cover 1 hectare (approximately 2 ½ acres) of land for every home.
A total of 37 homes received the cuttings which, if all put into their respective use and purpose, we now project that 37 hectares (approximately 91 ½ acres) of cassava will be planted and harvested in the entire community of Bugaya Zone, Kiwungu Village in Kamuli District.
At Future Victory School, our current 5 hectares grown from the original donation from Humanity Healing International will continue to be maintained as a Model Farm where cuttings will be produced for future and further community support.
Recent efforts have included the importance of polyculture, or growing multiple types of crops in the same area. For example, in every hectare of cassava planted, farmers can as well plant beans in the same field as the beans are likely to be harvested within 2-3 months while cassava takes between 6-10 months before harvest. With the money generated from this last harvest, every household received, in addition to the cassava cuttings, 5 kgs of beans to be planted in the same fields as the cassava.
The Model Farm section of the Vocational Training Center at Future Victory School continues to be a resounding success.  From the original 2 hectares of an improved strain of cassava developed for the region, the fields at FVS have grown to 5 hectares with another 32 hectares in the local community of multi-crop plantings, greatly increasing food security in the region.  Just as important as learning the skills involved in farming, the children in the program learn the importance of community service and helping others.