March 24 was World TB Awareness Day
Article by Halima Athumani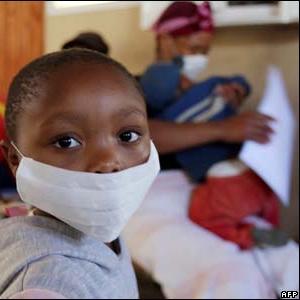 Multidrug-resistant TB cases are still on the rise in Uganda. The Ministry of Health blames this on the high cost of TB drugs and resultant shortages.
The misdiagnosis and overdosing of people with tuberculosis continues to be the largest cause of multidrug-resistant TB in Uganda.
A research report published in the Journal of Infectious Diseases last year found that about 500 new cases of multidrug-resistant occur in Uganda every year. About 50 percent of these are co-infected with HIV.
According to the World Health Organization, significant gains have been made in stopping this strain of TB, but progress is still insufficient. It estimates that by 2015 there will be two million cases of multidrug-resistant TB internationally.
40-year-old Enid Kobusingye Manano, a single mother of two, has had first-hand experience of the challenges of multidrug-resistant TB.
Two years ago, Kobusingye was first diagnosed with TB at a clinic in Nebbi district. She says she was not instructed on how to take the drugs and her condition deteriorated fast because she defaulted on her treatment.
Three times Kobusingye was rushed to Mulago Hospital in Kampala for emergency treatment. The last time, she lost her speech and was partially paralyzed. It was then that she was diagnosed with multidrug-resistant TB.
Multidrug-resistant TB, known among medical circles as MDR-TB, occurs when patients are no longer responsive to first-line drugs like isoniazid and rifampicin. Some patients are also resistant to second-line drugs; the condition is called extensively drug-resistant TB.
Uganda has a high number of multi-drug-resistant TB because it has one of the highest rates of the disease in the world.  A total of 102,000 new cases of the disease occur in the country annually.
Joyce Mambi, a nurse at the Mulago Hospital tuberculosis ward, says when patients like Enid Kobusingye are referred for treatment, they are often in a highly infectious state. She says Kobusingye was in a particularly poor condition because she was ostracized from her community and her health was failing very fast.
Mambi says it was just luck that Kobusingye responded to the available treatment and is on her way to full recovery.
The Director General of Health Services, Dr. Kenya Mugisha, says many patients cannot afford the available TB treatment because it is either too expensive or in short supply. He says government is preparing to import a significant consignment of drugs to treat the TB strain. The drugs will be purchased through the Global Fund to support treatment centers at Old Mulago Hospital.
Article courtesy of the Uganda Radio Network.  Original article may be found at:
Uganda Still Burdened by High Drug-Resistant TB Cases
Video Information
Country Director David Lubaale recently hosted a radio interview to raise awareness of AIDS, malaria and tuberculosis for the Ugandan Broadcasting Company.