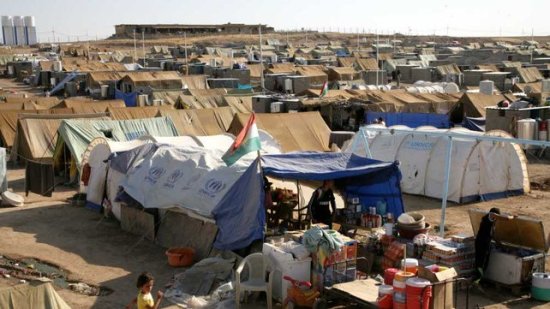 Humanity Healing International is proud to announce that it has sent a shipment of emergency blankets to the refugee camps outside of Aleppo, Syria.  The shipment is being routed through the port of Latakia, Syria.  The Syrian refugees are facing the hardship of a brutal winter, with children, the elderly and women being hit the hardest.  "The blankets are very much needed as many refugees are lacking even the most basic things", stated Samir Jesús Gavira Estévez, who will be distributing the emergency blankets to the refugees on behalf of Humanity Healing International.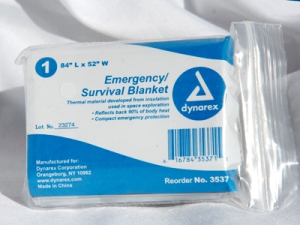 Earlier this month, Humanity Healing sent a shipment of children's and women's gloves. "We continue to renew our commitment and pledge to be a light of Hope adding to the contingent of helping hands that work towards the eradication of Human suffering", stated Humanity Healing International CEO Christopher Buck.
According to UNHCR data, the total number of Syrian refugees reached more than 408,000 registered in December 2012, mostly residing in Turkey, Jordan, Lebanon and Iraq (including Iraqi Kurdistan). The number of Syrian refugees in Turkey reached 135,519 registered; 8,852 in Iraq proper and additional 54,000 in Iraqi Kurdistan; 109,081 registered in Lebanon, with 41,712 people awaiting registration; 100,368 registered in Jordan, with 41,524 Syrians awaiting registration. There are also 12,915 people registered in Egypt as of December 30, 2012, and about at least 150,000 residing in the country. The violence that has torn the country has created almost 600,000 refugees, according to the United Nations High Commissioner for Refugees as of 2013.
Humanity Healing shares their Gratitude to their generous sponsors, donors and especially their partner, the United States Grand Priory of the Hospitaller Order of Saint Lazarus of Jerusalem, through the Commandery of North Carolina, who have made this shipment possible.
"Every act of Compassion, no matter where in the world it takes place, raises each and every one of us.  The Hospitaller Order of Saint Lazarus of Jerusalem is proud to be working with Humanity Healing.", stated Liane Queiroz, Commander of North Carolina.  For more information on the Hospitallers, visit SaintLazarus.co