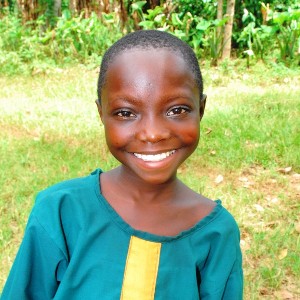 Humanity Healing International is very excited to announce the successful conclusion of the Vocational Training Center pilot project located at Future Victory School in Uganda and its withdrawal from active participation with the existing program.
The Vocational Training Center was the first project launched by Humanity Healing Network as it expanded out the House of Compassion, which grew into Humanity Healing International, a registered 501c3 public charity.
The Vocational Training Center is comprised of two elements, the Model Farm and the Livestock Management program.  Both of these facets have grown and developed to the point that they are self-sustainable.  The cassava production on the model farm has become a showcase for the region and has received recognition from national Ugandan leaders.  Many families in the region have been gifted with high-yield cuttings to augment their food security.  The goat and cow herds have grown to the point where, in addition to supplying the dairy requirements of the 600+ children at Future Victory School, there is surplus livestock to sell or barter for other needs.  But the most important part of the program has always been the personal development of the children involved.  They have not only learned real-world skills to augment their formal education, which will stand them in good stead in the future, but through an active outreach to aid families in the region, these children have been instilled with an understanding of selfless service.  As many of the children at Future Victory School are orphaned, we believe this is the best way to integrate a sense of community and reweave them back into the fabric of society.
Please visit the other pilot program we currently have at Future Victory School: Pads for Schoolgirls.  This project aims to create vocational training modules for girls teaching seamstress skills, helps keep young women in schools through the creation of reusable sanitary pads and, most importantly, teaches selfless service through the sharing of pads the girls create with other girls to help them stay in school.
To learn more about how to help empower girls by keeping them in school and the Pads for Schoolgirls program, click: Empowering Girls
How YOU can Participate
Help empower African girls by participating with the Pads For Schoolgirls Project. Please consider:
Donate. Donating $20 will supply a girl with a reusable sanitary pad kit. This can be conveniently done by using the Donation Box in the right had column.
Sign the Petition. Help shift the mindset of the Ugandan Parliament to include funding for feminine hygiene projects for economically disadvantaged to keep them in school. To add your voice, click Sign the Petition.
Spread the Word. Help get the message out by using your social media networks like Twitter and Facebook. Let your friends know that you are passionate about helping others. For examples, click Spread the Word.
Make Pad Kits. Give of your time and energy by watching the video and downloading the eBook with the Bill of Materials and patterns to make the reusable sanitary pad kits yourself. Ship them to Humanity Healing International and we will deliver your Labor of Love to a schoolgirl in need. To learn more, visit: Pad Kit Information