President Yoweri Museveni of Uganda has proposed to give away 7100 hectares (over 17100 acres) of the Mabira Forest to the sugarcane industry.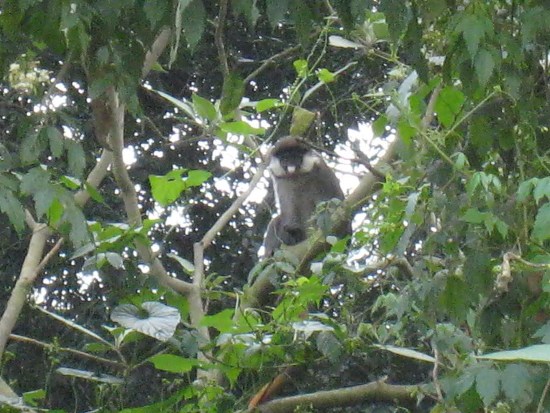 A plan to replace a large swathe of protected rainforest in Uganda with sugarcane could lead to further civil unrest in a year when nine people have been killed during strikes and protests against the rising cost of living.
Politicians and activists have warned they will fight the revived plan to uproot just less than a quarter of the 30,000 hectare Mariba Forest, 50km east of Kampala, and allocate the land to the perennially unprofitable Sugar Corporation of Uganda Limited (SCOUL), a joint venture between India's Mehta Group and the Ugandan government.
Noting that the forest had been protected since 1932, mainly because of its biodiversity, Annet Nakyeyune, an environmentalist and professor at Makerere University, said Mabira was home to several threatened animal species, provided ecosystem services to its surrounding communities and was a source of revenue from eco-tourism.
Conservationists warn that up to 312 species of trees, 287 species of bird and 199 types of butterfly were under threat.
"The forests protect micro-climates and because we have degraded our environment, we are witnessing landslides every year now," said Frank Muramuzi, executive director of the National Association of Professional Environmentalists (NAPE) and national convenor of the pressure group, Save Mabira Crusaders.
"Giving out Mabira will be counter-productive because it will even affect the rainfall."
"If you are building dams around the River Nile you do not want to do anything in the hinterland that will disrupt the hydrological feature," he said. "Forests are considered to be one of the major carbon sinks; if you then destroy a forest like Mabira you will have destroyed a very important sink very close to the capital city with a fast-growing industrial sector," he said.
A March 2011 report by the directorate of water resources in the Ministry of Water and Environment found evidence of water stress in many areas of the country. The report blamed the decline in surface and ground water on changes in land use, climate change, land degradation, deforestation and poor watershed management.
At least three people died during a protest in 2007 against a similar plan to allocate part of Mabira to SCOUL.
Politicians opposed to the scheme worry about a repeat of alleged abuses by security forces during protests in April and May 2011, which, according to Human Right Watch, included killings, beatings, and abusive and arbitrary arrest of protesters and uninvolved bystanders.
This article is adapted from an article published by irinnews.org.  You can read the full story at:
http://www.irinnews.org/report.aspx?reportid=93678
Take Action!
Add YOUR Voice to those opposing the destruction of Uganda's "protected" national forests by redirecting the growth of the sugarcane industry to less environmentally sensitive areas. The signed petition will be delivered by representatives of Humanity Healing International's Ugandan-based Community Based Organizations to President Yoweri Museveni and ranking parliamentary officials of Museveni's political party, the National Resistance Movement, NRM. The petition will also be sent to Robert B. Zoellick, President of the World Bank.
To sign the petition, click: